IEG Campus is a leading global education service provider that drives success for our learners and partners. We create life-changing opportunities to learn by delivering an extensive range of educational services to learners with our global network partners.
IEG Campus works with leading universities across the UK, Europe, North America, Africa, Asia and Australasia. We nurture ambitious learners from diversified academic backgrounds and prepare them for success at their chosen education institution through our Study Abroad Centres, Learning Centres, and IEG Schools located globally.
These outposts are fully equipped with the latest teaching and learning technologies that enable learners to succeed in their education endeavours borderless through a "Digital Lifestyle Campus " concept.
IEG Online provides universal access to the world's best education, partnering with top universities and organisations to offer courses online/blended. IEG Campus's Digital Education System is an innovative use of digital tools and technologies during the teaching and learning process which enhances the learners learning experiences.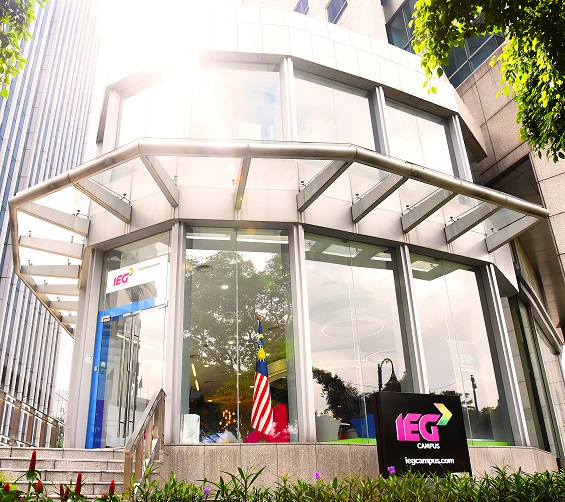 IEG Campus helped a generation of learners change their lives through education. Slightly over the last two decades, thousands of learners around the world have graduated from IEG Campus network of partners institutions, having experienced a teaching and learning environment that support them to harness their talents and achieve their dreams.
Our success is underpinned by our unparalleled international network, a peerless commitment to learner experiences and outcomes, a track record of working in partnership with universities and industry, and a passion for discovering new technologies and models of teaching and learning that will improve education now and into the future.
From pre-university and pathway programs to university, to English language and vocational training and undergraduate and postgraduate degrees, we have reached thousands of aspirational learners across colleges and campuses within our global network each year, powered by a diverse and talented group of employees. IEG Campus is a proud Malaysian company that pioneered an innovative university partnership model of educational services in Kuala Lumpur. Its entities have delivered education programs across the country, Asia and Africa since 1998.
We believe in the power of education to change lives. We are also convinced that education institutions can achieve ambitious goals when supported by private sector resource. IEG Campus serves as the critical bridge between learners seeking education opportunities and educational institutions who seek to internationalise their teaching, research and engagement around the world. Through the power of partnerships, we can achieve ambitious goals that neither party could ever accomplish alone.
IEG Campus is well reputed for its innovative business model in educational services across Asia & Africa. With its unprecedented track record built upon the last two decades, it has earned the reputation of being the Centre of Excellent from Early Years to Postgraduate education through its unique business verticals.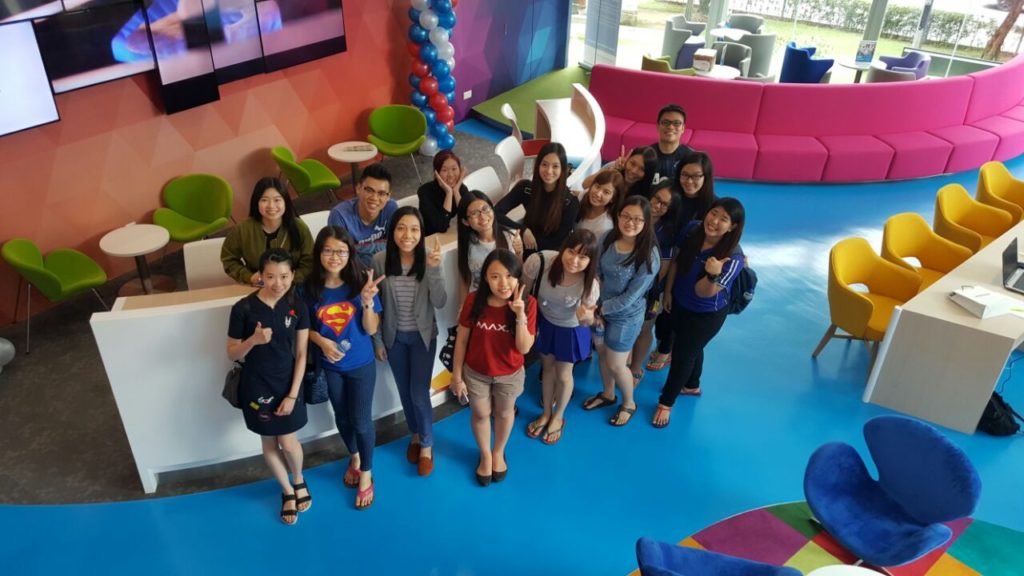 As the demand for education outstrips supply globally, Transnational Education is proliferating. Delivered through a wide variety of programs and platforms (distance learning programs, teaching partnerships, offshore campuses and, recently, MOOCs), we take pride in being one of the pioneers in a pivotal support role for our partner Universities/education institutions.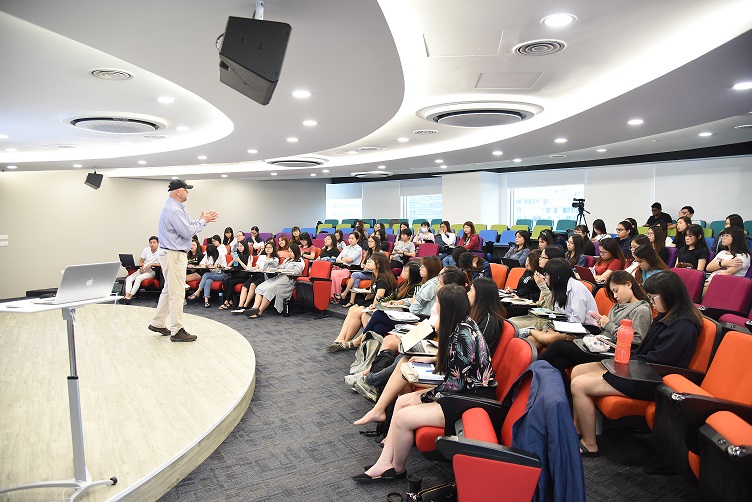 The Support Centre is in Kuala Lumpur, Malaysia and is the central hub of IEG Campus's Business Operations. The Support Centre is equipped with the latest technologies in educational support services with experienced professionals to assist the business development activities of its partner University/education institution.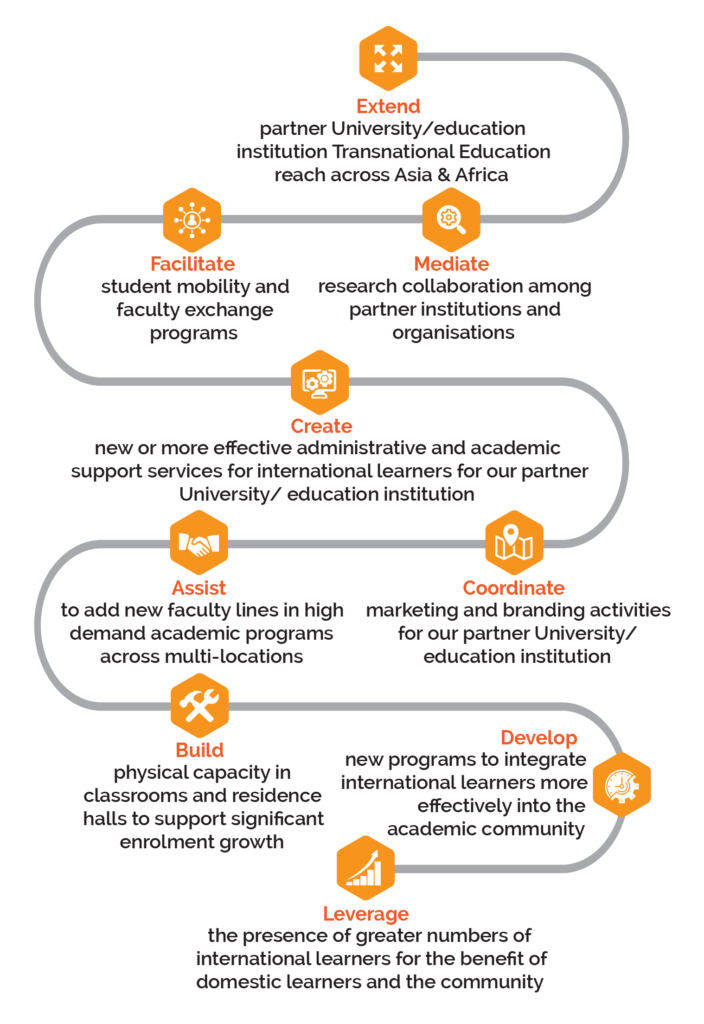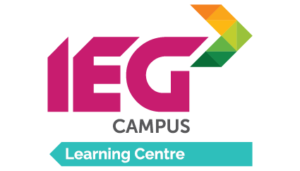 The IEG Campus Learning Centre is the thriving online/blended learning division of the IEG Campus. IEG Campus Learning Centre offers online and blended learning to learners who required more flexible study options. With increasing demand and popularity, we are creating outposts across the globe to offer online/blended learning courses from our partner Universities and education institution.
This unique partnership is the next phase in Transnational Education for partner Universities, which focuses on quality education delivery, learner experience and sustainable organic growth.

The Study Abroad Centre is a leader in assisting international learners find the right overseas study option with a global network of offices across Asia & Africa. Our team of experienced and dedicated counsellors are experts at providing trusted advice to learners and their families at every step of their international education journey. We partner with Universities and Institutions across the globe to help connect learners to the courses that position them best to achieve global success.

Study Abroad Centre Services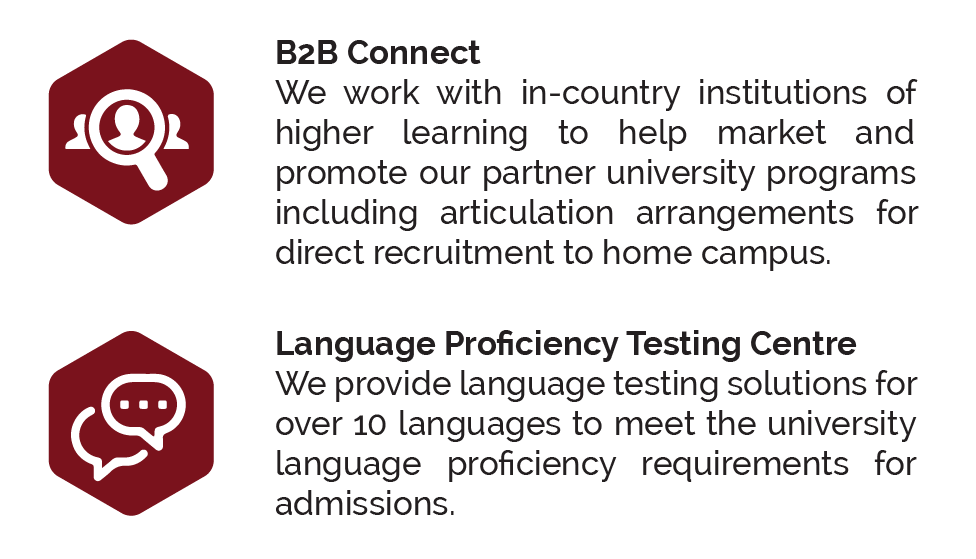 The IEG School is a division of IEG Campus that envisions digitalising school's learning, teaching and management system to equip learners with 21st-century competencies and skill sets ranging from kindergarten to High School Diplomas and Pre-University Diplomas. These awards provide pathways to leading Universities and Higher Learning Institutions worldwide.
Given the global recognition of innovative education programs for school level, IEG School believes in integrating education technology with relevant content and pedagogy into the education system by preparing the young for the future workforce. Our Virtual Schools aims to equip learners with knowledge and skillsets that will enable them to be successful in their foundational education years while being free of bureaucratic and traditional school structures.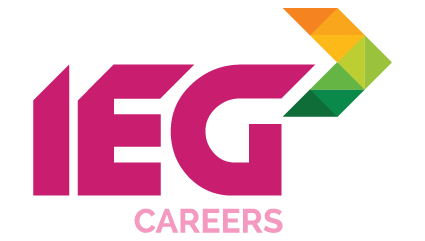 IEG Professional is a career development and education provider that helps tertiary students, graduates and professionals to access work-integrated learning, placements, mentoring and training with respected global businesses.
IEG Jobs is an online employment marketplace dedicated to the IEG Community. We help facilitate the matching and communication of job opportunities between jobseekers, our learners and employers, our industry partners.
At IGNITE, we lead to creating an innovative ecosystem for start-ups. Based in Kuala Lumpur, we synergise start-ups, corporations, governments, academia and investors to drive transformative change. Our innovation ecosystem stands firmly on key pillars bridging the gap between visionary entrepreneurs and corporates seeking the next big idea, and everyone in between.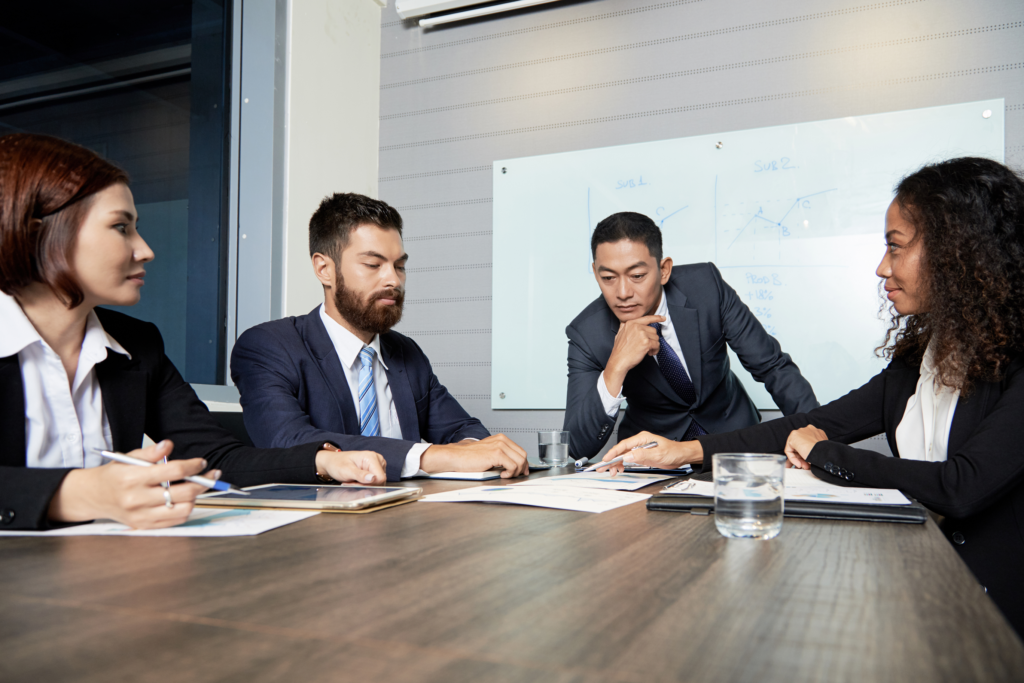 IEG Coworking, Event and Meeting Space are strategically located at Jalan Sultan Ismail, the heart of Kuala Lumpur city and easily accessible by various transportation. IEG Coworking, Event and Meeting Space concept are based on providing the best environment and comfort, which will inspire new ideas and perspectives.