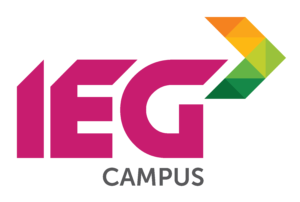 Women Leadership Development Program
Duration:
6 days on-site
3 to 6 months (Virtual learning)
4 days on-site
(IEG Campus, Kuala Lumpur)
Study Mode:
Face to Face
Virtual Learning
Fee & Scholarship:
Flexible payment and scholarship.
IEG Campus is a leading global education service provider that drives success for our learners and partners. We create life-changing opportunities to learn by delivering an extensive range of educational services to learners with our global network partners.
IEG Campus works with leading universities across the UK, Europe, North America, Africa, Asia and Australasia. We nurture ambitious learners from diversified academic backgrounds and prepare them for success at their chosen education institution through our Study Abroad Centres, Learning Centres, and IEG Schools located globally. These outposts are fully equipped with the latest teaching and learning technologies that enable learners to succeed in their education endeavours borderless through a "Digital Lifestyle Campus " concept.
IEG Online provides universal access to the world's best education, partnering with top universities and organisations to offer courses online/blended. IEG Campus's Digital Education System is an innovative use of digital tools and technologies during the teaching and learning process which enhances the learners learning experiences.
Women Leadership Development Program
The Women's Leadership Experience Programme is a multi-phased experience that provides successful women leaders with the insights needed to make purposeful choices to expand their individual impact on the organisation.
Our multi-phased Women's Leadership Experience is a bold three to six-month development engagement designed to equip women who are already proven leaders with the knowledge and skills needed to have greater impact and broader influence within their organizations.
There is no one formula for being an effective leader. And for women, leadership potential can be additionally complicated by the infamous glass ceiling.
Attend this multi-phased program and acquire the ability to:
Gain clarity on how others perceive women as a leader.
Develop behaviours that align with & support personal leadership brands & career direction.
Exert greater influence over the choices made.
Navigate complex relationships.
Build & leverage strategic networks to engage authentically.
Implement personal leadership strategy.
The program is designed for women with mid-management and leadership experience.
Our Leadership Training for Women Covers These Challenges:
Establishing credibility.
Managing up & across the organization.
Negotiating adeptly & influencing others.
Developing competencies in managing organisational complexity, strategic thinking & acting.
Why Women's Leadership Experience Program?
Three to Six-month, multi-phased program deepens learning.
1:1 executive coaching session tailored to each participant.
Gender-specific format allows for greater openness in a supportive environment and addresses the unique issues women face.
Opportunity to develop a rich peer support network.
Development of a personalised action plan for continued development.
Experiential program allows time for new skills & behaviours to be explored in a safe environment.
Ongoing support through exclusive alumni community.
Women's Leadership Experience



Thank you for your interest in
IEG Women Leadership Development Program
For in-depth program details,