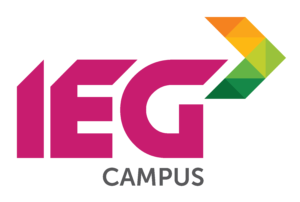 International English Program (IEP)
Fee & Scholarship:
Flexible payment and scholarship.
IEG Campus is a leading global education service provider that drives success for our learners and partners. We create life-changing opportunities to learn by delivering an extensive range of educational services to learners with our global network partners.
IEG Campus works with leading universities across the UK, Europe, North America, Africa, Asia and Australasia. We nurture ambitious learners from diversified academic backgrounds and prepare them for success at their chosen education institution through our Study Abroad Centres, Learning Centres, and IEG Schools located globally. These outposts are fully equipped with the latest teaching and learning technologies that enable learners to succeed in their education endeavours borderless through a "Digital Lifestyle Campus " concept.
IEG Online provides universal access to the world's best education, partnering with top universities and organisations to offer courses online/blended. IEG Campus's Digital Education System is an innovative use of digital tools and technologies during the teaching and learning process which enhances the learners learning experiences.
International English Program (IEP)
The IEG International English Program is custom-made to fast track the enhancement of proficiency in the English Language by relying on time-proven learning tools. Our well-equipped learning centre focuses on an individualised approach, such as that each candidate's needs are catered for proactively.
Consequently, students enjoy the class-based activities because they can personally observe progressive improvements in their reading, writing, listening, and speaking skills.
This program provides an academic preparation program for students who wish to focus on accuracy in English or who need to improve their English skills before entering University, College or Technical School. You will develop academic reading, writing, and advanced grammar skills as well as listening and speaking skills useful in an academic setting.
The purpose of this program is to help you to develop high to intermediate-advanced oral fluency and accuracy, allowing you to apply your knowledge of English to meet your future personal, professional and academic goals.


Thank you for your interest in
IEG International English Program (IEP)
For in-depth program details,