Start on:
March, July and November
Duration:
Full Time: 1 year (Minimum) or
Part Time : 2 years (Minimum)
Study Mode:
Online / Blended  Weekend intensive delivery
Fee & Scholarship:
Flexible payment and scholarship.
Universiti Tun Abdul Razak (UNIRAZAK) was established on 18 December 1997 and is one of the first private universities in Malaysia. UNIRAZAK is wholly-owned by Yayasan Pelaburan Bumiputra, which also owns Permodalan Nasional Berhad (PNB). Since 2012, UNIRAZAK has been under the leadership and guidance of our esteemed Chancellor, YABhg. Tun Ahmad Sarji bin Abdul Hamid.
UNIRAZAK is known for its coveted degrees which were jointly-developed in partnership with globally renowned professional bodies. This unique approach enabled its students to obtain dual publications: a degree and accreditation by professional bodies relevant to their chosen fields be they in accounting, management, taxation and Islamic banking & finance. To date, UNIRAZAK's programme partners include CPA Australia, Chartered Management Institute of United Kingdom (CMI), Malaysian Association of Tax Accountants (MATA), Chartered Tax Institute of Malaysia (CTIM), Islamic Banking and Finance Institute Malaysia (IBFIM), Malaysian Institute of Insurance (MII) and others. Today, UNIRAZAK is firmly established as 'Kuala Lumpur's Premier School of Business, Government & Education'.
UNIRAZAK meets the highest standards for tertiary education and has been awarded MSC-status and SIRIM certification ISO 9001:2000. In 2017, UNIRAZAK achieved 4-star ratings for MYRA and SETARA and was bestowed the Ministry of Education's Grand Award for 'Entrepreneurial Private University of the Year' in 2015.
GRADUATE SCHOOL OF BUSINESS (GSB)
The Graduate School of Business (GSB), with its internationally acclaimed recognitions and accreditations, aspires to provide high quality education and training for entrepreneurial leaders. The School specialises in providing business and management related programmes which are relevant and purposeful in meeting the current and future needs of the industry. Its programmes are designed to provide practical learning experiences that incorporate both hard and soft skills, with intellectually stimulating and well-grounded principles in business and management. GSB is home to a wide variety of specialised postgraduate academic programmes such as Master of Business Administration (MBA) with 12 specialised major selections: Business Analytics, Financial Technology, Investment and Financial Planning, Risk Management, International Business, Global Islamic Finance and Banking, Project Management, Finance, Marketing, Entrepreneurship, Management and Human Resources; Master in Strategic Human Resource Management (MSHRM), Master in Management (MIM) – the first online-focused programme in Southeast Asia with secured anti-cheating virtual exam software, Master of Public Policy and research based programmes: Master of Philosophy (MPhil) and Doctor of Philosophy (Ph.D). Its specialised MBAs in Leadership, Services Management, as well as Retail and Hypermarket are accredited by United Kingdom's Chartered Management Institute (CMI). GSB graduates with CMI accreditation will be certified up to Level 7 of Chartered Manager status.
The Master of Business Administration offers an integrated set of learning opportunities for students to master the necessary skills and knowledge for effectively managing modern organizations. The MBA program prepares graduates to be business managers with managerial knowledge and skills that bring value to the organization. For this reason, UNIRAZAK students will have added value in their MBA, as they can select one specialized major from the 12 specialized major selections that are relevant to the industry or their current job, to help develop their own areas of expertise in any professional pathway they may wish to choose. This course with the concept of "learn anytime, anywhere" is available to students across Malaysia and around the world. UNIRAZAK delivers this program through a dedicated and customized UNIRAZAK Online Experience (UROX) platform.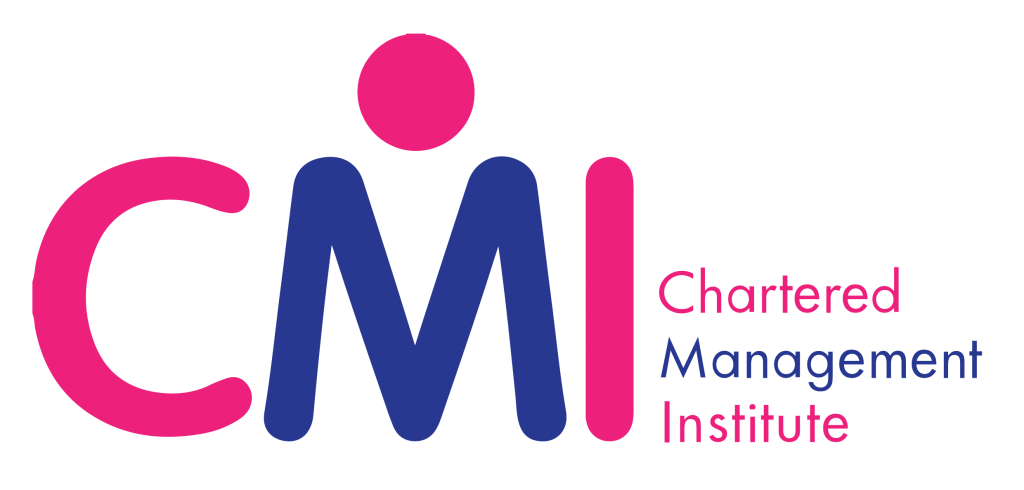 Our UNIRAZAK programs have been accredited by the CMI and this brings a comprehensive range of benefits to our students and partners' organisations and further demonstrates the academic rigour and skill development delivered through our programs.
The Chartered Management Institute (CMI) is the only chartered body committed to excellence in management and leadership. The CMI vision is for better led and managed organisations by increasing the number and standard of professional qualified managers. They are the only management body that holds a Royal Charter. This enables them to award individuals Chartered Manager status, a unique individual accolade that measures individual knowledge, skills and competence against an internationally recognised framework.
The Master in Management program requires a total of 42 credits to complete:
Elective Courses - Choose any FOUR (12 Credits)
A bachelor's degree with minimum CGPA of 2.75 or equivalent, as accepted by the University Senate; or
A bachelor's degree or equivalent with minimum CGPA of 2.50 and not meeting CGPA of 2.75, can be accepted subject to a minimum of 2 years working experience in relevant field; or
A bachelor's degree or equivalent not meeting CGPA of 2.50, can be accepted subject to a minimum of 5 years working experience in relevant field.
All applicant are required to attain any of the followings before they are accepted for admission into the programme:
A minimum score of Band 6.0 in the International English Language Testing System (IELTS)*; or
A minimum score of 550 for a paper-based total or 80 for an Internet based total for the Test of English as a Foreign Language (TOEFL)*; or
A minimum of Grade C in First Cambridge English (FCE) minimum scale 169, or B2 in CEFR, or Pearson Test of English (PTE 50-58) as required proficiency; or
A recognized first degree undertaken in English medium; or
Successful attainment of FCE minimum of Grade C (169) conducted by the Centre for English Language (CEL) within 12 months from the date of entry with conditional offer letter.
Note: The validity period for IELTS and TOEFL is two years from the date awarded.
General Management
Operations Management
Finance and Accounting
Human Resource
Marketing & Sales
Project Management
New Business Development
Professional Services
Consulting
Thank you for your interest in
UNIRAZAK Master in Management
For in-depth program details