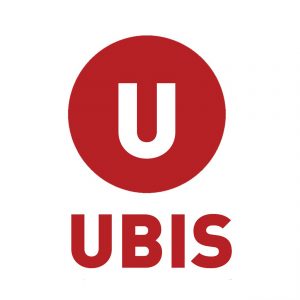 Doctorate of Business Administration (DBA)
Start on:
June
August
October
Study Mode:
Online / Blended  Weekend intensive delivery
Fee & Scholarship:
Flexible payment and scholarship.
UBIS is a private Swiss university. UBIS is dedicated to providing high-quality education, with an emphasis on addressing the intersection of business, international relations and the cross-cultural issues that stem from globalization.
With a network of international partners, and over 40 nationalities represented among the students, UBIS provides its students and faculty with a unique international experience.
UBIS is committed to increasing the quality, affordability and access to tertiary education around the globe.  At UBIS we aspire to create, build and enrich life-long prosperity for the common global citizen by inspiring and advancing self-determination through education.
Our vision is for every global citizen to have the access to the education that they desire. 
This University is a learning institution that cares for the individual student in an international and multi-cultural environment, providing the highest quality education by means of an experienced and committed practitioner-faculty, and by using up-to-date learning technologies. The University will satisfy lifelong educational needs from the University student level to executive development.
In all our activities we shall adhere to the highest academic and ethical standards.
As we see high-quality teaching and learning outcomes a primary differentiating factor and as a necessity for success.  We will place a high degree of focus on insuring and maintaining the highest quality and most globally practical educational standards in the international education community.  
Doctorate of Business Administration (DBA)
The UBIS DBA research and thesis portion of the program consists primarily of individual research, under the supervision of qualified professors who provide a broad range of expertise as well as an international reputation.
At UBIS, every selected student will receive rigorous and tailor-made coaching by our doctoral faculty.
The program can cover traditional research topics in fields such as management, finance, marketing, organizational behavior, as well as non-traditional topics depending on students' needs. Virtually all topics are accepted as long as the research is connected to management.
The UBIS Doctorate in Business Administration first began in 2018 and is now programmatically accredited by the IACBE.
This is a 60 credit program in which 20 credits are based on relevant business topics, 25 credits are based on learning how to research, and 15 credits are based on executing your dissertation. Each module will contribute to the research for your Dissertation. Moreover, our very practical DBA is based on skills rather than merely research like other Doctorate programs. We will also help you perfect your public speaking abilities which we know is very important for any professional career.
During the program you will be guided by a professor with a deep understanding of the field you will be studying but at the end of the day the expert on the particular topic will be you.
We have a state-of-the-art learning management system, and we have a faculty body that has become extremely fluent in interfacing and working with students in a remote fashion during the pandemic.
Thank you for your interest in
Doctorate of Business Administration (DBA)
For in-depth program details,