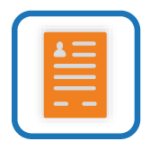 Step 2: Complete our Application Form
If you are ready to move to the application stage, our local IEG School representative will send you the Application Form. The form is designed for you to tell us more about your school and learners. It also helps us get an understanding of how your school meets our registration quality standards.
We have registration quality standards for the following five key areas:
mission and educational values
educational management and leadership
approach to teaching and learning
how the physical environment supports teaching and learning and meets our requirements for the secure administration of examinations
legal requirements.
When the Application Form is ready and sent to your local IEG School representative. They will review the form and may come back to you for more information. When we have all the information, we need to make arrangements with you for the approval visit. If for any reason you are not ready to move to the approval visit stage, we will advise you on the most appropriate steps to take. 
Note: Science practical components
If you are planning to offer any practical science components, we will ask you to confirm that you have the necessary facilities and resources on the Application Form. For more information on science practical requirements you can contact your local IEG School representatives.