Certified
Azure Administrator
Forthi Technologies is one of the few software development companies in Malaysia where all software development work is undertaken wholly in Malaysia. We provide full-fledged services in the areas of web, mobile, and desktop app development. In terms of development, we especially excel in working with big data – analytics, optimization, artificial intelligence, and machine learning.
As a privately-owned MSC Pioneer Status company, Forthi Technologies consists of a young team of developers, who are passionate about technology and strive towards delivering quality development work. We work in several verticals, providing consultancy, software design, and development as well as professional services and consultancy to several verticals including Government, Financial Sector, Telecommunications, Energy and Utilities, Healthcare and Education.
Certified Azure Administrator
Master the skills needed to operate a Microsoft Azure-based cloud infrastructure. An Azure Administrator is responsible for implementing, monitoring and maintaining Microsoft Azure solutions, including major services related to Compute, Storage, Network and Security.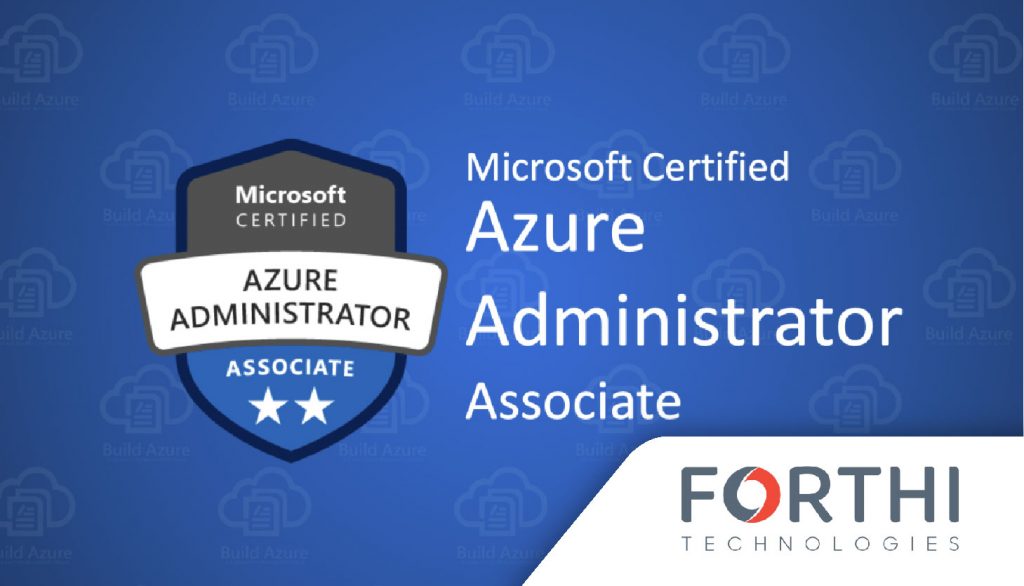 Managing Microsoft Azure Identity and Security
Managing Microsoft Azure NOW
Managing Microsoft Azure Storage
Managing Microsoft Azure Networking
Managing Microsoft Azure Computer
Requires professionals to be proficient in using PowerShell and the Command Line Interface. They should also have prior experience with Azure Portal, ARM templates, operating systems, virtualization, cloud infrastructure, storage structures, and networking.
Supervisor
Executives
Managers
Thank you for your interest in
FORTHI Technologies Certified Azure Administrator​
For in-depth program details,