Forthi Technologies is one of the few software development companies in Malaysia where all software development work is undertaken wholly in Malaysia. We provide full-fledged services in the areas of web, mobile, and desktop app development. In terms of development, we especially excel in working with big data – analytics, optimization, artificial intelligence, and machine learning.
As a privately-owned MSC Pioneer Status company, Forthi Technologies consists of a young team of developers, who are passionate about technology and strive towards delivering quality development work. We work in several verticals, providing consultancy, software design, and development as well as professional services and consultancy to several verticals including Government, Financial Sector, Telecommunications, Energy and Utilities, Healthcare and Education
This course provides an introduction to Agile Service Management, the application, and integration of agile thinking into service management processes and process design projects. Agile thinking improves IT's effectiveness and efficiency and enables IT to continue to deliver value in the face of changing requirements.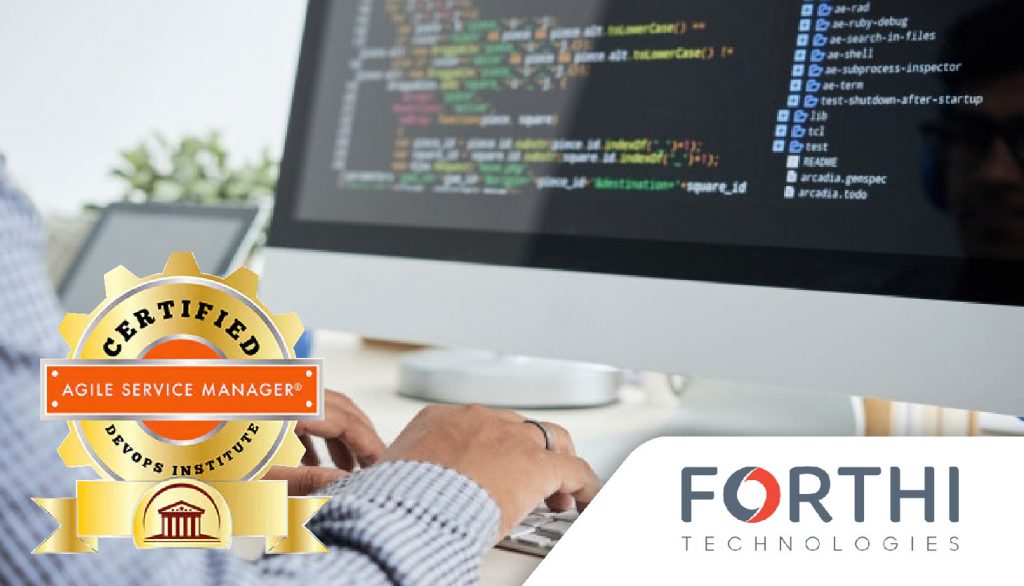 What does it mean to "be agile?"
The Agile Manifesto, its core values, and principles
Agile concepts and practices including ITSM, Kanban, Lean and DevOps
Learn about SCRUM from a product and process perspective
Agile thinking and values into service management
Scrum roles, artifacts, and events as it applies to both products and processes
Completion of pre-class assignment
Familiarity with IT service management processes and ITIL is recommended
Supervisor
Executives
Managers
Thank you for your interest in
FORTHI Technologies Certified Agile Service
For in-depth program details,