Micro-credential Programs
Master of Business Administration

6 Weeks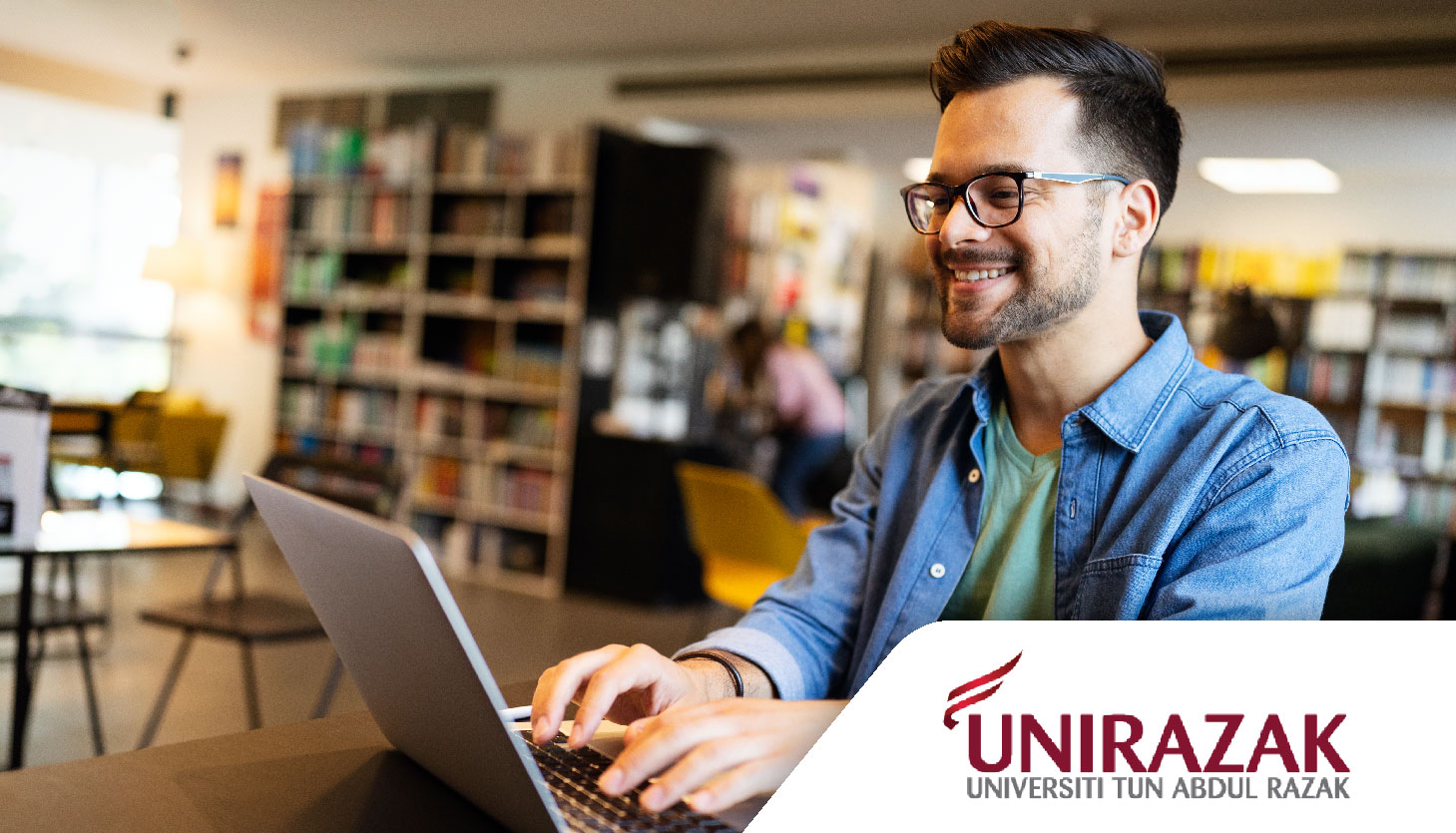 Master of Business Administration

6 Weeks
Master of Business Administration

6 Weeks
Master of Business Administration

6 Weeks
Smaller than a minor, a certificate or a major, micro-credentials allow candidates to meet their personalised learning needs by gaining knowledge and skills in areas that are relevant to their academic or professional goals. Students who complete a credit-bearing micro-credentials programme will receive a notation on their academic transcript as well as a digital badge.
Students who complete a non-credit programme will receive a digital badge. Visit the University's micro-credentials website for a full listing of non-credit options.
Digital certification of assessed learning of knowledge, skills and competencies in a specific narrow area of field which can be components of academic programmes or standalone courses supporting professional, academic and personal development of candidates.
There are 3 modes to experience this certification.
Open and Distance Learning
Conventional
Combination
Micro Credential cretifications are awarded by:
Higher Education Providers (HEP)
Other Non HEP
All Micro Credential cretifications comes with:
Digital Certification
Digital Badge
Standalone Micro-Credentials
Micro-Credentials as Executive and personal develeopment courses, Moocs, extracted from academic programmes etc. which can be recognised via APEL © or CT for Moocs.
Micro-Credentials as Components of Accredited programmes
Micro-Credentials unpacked from accredited programmes and retain accredited status.
Benefits of Micro Credentials
How Does Micro-Credentials Work?
Choose
Candidates choose their preferred Micro –Credentials Module.
Register
Upon selection, proceed to register and make payment.
Confirmation
Upon confirmation of payment, participants will receive a confirmation email together with the schedule and UROX ID.
Module
The dedicated trainers for that module will add you into our UROX system.
***UNIRAZAK provides a cutting edge and systematic learning management system known as UROX UNIRAZAK Learning experience where student and lecturers can conveniently access teaching and learning resources. UROX allows students to learn at anytime anywhere.
Completion
Upon meeting the criteria for the module, participants will receive a digital badge and a mention of the module in the transcript. Micro-credentials can be considered through APEL C process for credits in programmes offered by UNIRAZAK.
Micro-Credential Training Calendar
Master of Business Administration
| Section | Date | Module | Module Code | Duration |
| --- | --- | --- | --- | --- |
| 1 | 3 July – 14 Aug. 2021 | Micro-credential in Stategic Human Resource Management | MC03 GHRM 5113 | 6 Weeks |
|   |   | Micro-credential in Business Economics | MC03 GECO 5113 | 6 Weeks |
| 2 | 28 Aug. – 9 Oct. 2021 | Micro-credential in Quantitative Techniques and Decision Making | MC03 GMAT 5113 | 6 Weeks |
|   |   | Micro-credential in Managerial Accounting | MC03 GACT 5113 | 6 Weeks |
| 3 | 23 Oct. – 4 Dec . 2021 | Micro-credential in Marketing Management | MC03 GMKT 5213 | 6 Weeks |
|   |   | Micro-credential in Financial Management | MC03 GFIN 5113 | 6 Weeks |
| 4 | 18 Dec. 2021 – 29 Jan. 2022 | Micro-credential in Organisational Behaviour | MC03 GMGT 5173 | 6 Weeks |
|   |   | Competitive Strategic Management | MC03 GMGT 5163 | 6 Weeks |
| 5 | 12 Feb. 26 March 2022 | Micro-credential in Integrated Marketing Communications/ Modern Data Management | MC03 GMKT 5223/MC03 GMDS 5213 | 6 Weeks |
|   |   | Micro-credential in Services Marketing/Data Mining | MC03 GMKT 5233/MC03 GMDS 5223 | 6 Weeks |
| 6 | 9 April – 21 May 2022 | Micro-credential in Customer Relationship Management/Operations Research | MC03 GMKT 5263/MC03 GMDS 5233 | 6 Weeks |
Master in Management
| Section | Date | Module | Module Code | Duration |
| --- | --- | --- | --- | --- |
| 1 | 3 July – 14 Aug. 2021 | Micro-credential in Organisational Management | MC03GMGT 5183 | 6 Weeks |
|   |   | Micro-credential in Organisational Development and Change | MC03GMGT 5123 | 6 Weeks |
| 2 | 28 Aug. – 9 Oct. 2021 | Micro-credential in Managerial Leadership | MC03GLDR 5113 | 6 Weeks |
|   |   | Micro-credential in Strategic Human Resource Management | MC03GHRM 5113 | 6 Weeks |
| 3 | 23 Oct. – 4 Dec . 2021 | Micro-credential in Organisation Behaviour | MC03GMGT 5173 | 6 Weeks |
|   |   | Micro-credential in Knowledge Management | MC03GMGT 5153 | 6 Weeks |
| 4 | 18 Dec. 2021 – 29 Jan. 2022 | Micro-credential in Competitive Strategic Management | MC03GMGT 5163 | 6 Weeks |
|   |   | Micro-credential in Performance Management | MC03GHRM 5243 | 6 Weeks |
| 5 | 12 Feb. – 26 March 2022 | Micro-credential in Human Capital Development and Talent Management | MC03GHRM 5223 | 6 Weeks |
|   |   | Micro-credential in Marketing Management | MC03GMKT 5213 | 6 Weeks |
| 6 | 9 April – 21 May 2022 | Micro-credential in Managerial Economics | MC03GECO 5213 | 6 Weeks |
Thank you for your interest in
UNIRAZAK Micro-Credential
For in-depth program details,