Many jobs now entail the use of technology. This requirement continues to grow, even in sectors considered traditional or non-technical. Online tools and mobile apps today perform a huge range of functions which were once paper-based.
The workplace is digital, and in today's competitive environment, employers highly value digital skills. Having the certified ability to use devices and tools confidently and productively is an effective way for workers to set themselves apart.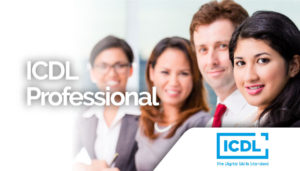 Digital technology is continually evolving. ICDL Professional certifies essential skills for careers in sectors like finance and management, marketing and communications, and design.
With more technology in professional roles, digital skills are now an essential pre-requisite for many occupations.
Work at all levels is being transformed by technology. This is especially true for many highly-skilled professions. In many cases, this shift will see the creation of new categories of work, and the closer integration of computers in existing roles.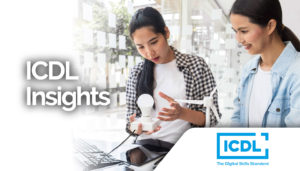 Designed to address the requirement for current and future business managers to develop an understanding of trending and emerging technology, ICDL Insights offers overview modules that are contextualised in a practical way. These short, introductory modules provide the conceptual understanding to allow managers who are not IT professionals to consider the potential of technology and have informed conversations with IT professionals or specialists.